The Prince of Milan: interview on KP-Boateng with Matteo Bonetti
September 20th, 2010 | by: Gary |

View Comments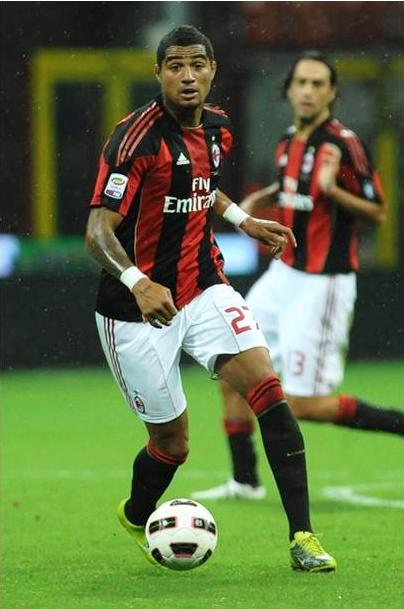 Kevin-Prince Boateng has made an impression at AC Milan and ahead of their next away game vs Lazio, Gary Al-Smith spoke to Matteo Bonetti, ESPN's AC Milan Correspondent. A journalist whose grandfather was the Vice President of Milan nearly four decades ago, Signor Bonetti knows the Rossoneri like few do. He gives us a lowdown on KPB's time at the San Siro so far.
Gary Al-Smith: Goal.com's ratings of KPB after Milan's last game v Catania said: "Quickly becoming a fan favourite at San Siro, he was the best Rossoneri player on the pitch. If his other 10 team-mates played with his passion, ambition and drive he showed tonight, the Rossoneri would have cruised to victory." Agree?
Matteo Bonetti: While I agree that KPB's energy was unrivaled, the rest of the team was quite unlucky. A Catania defender scored a one in a million goal, and Pippo Inzaghi missed a wide open chance. As for Boateng, he really stood out with his fierce passion, physical strength, and creativity.
What was the general reaction to KPB's move to the San Siro?
I think there was an indifference among most Rossoneri fans because we were still waiting for that world class name to arrive. I was excited – having seen KPB shine at the World Cup and even wrote a column dedicated to his transfer.
Many people felt KPB's acquisition would be Berlusconi's only 'big' transaction…until Robinho and Ibrahimovic came along. What were Milanistas' expectations of KPB?
The 'Zlatman & Robin' acquisitions took away some of the limelight from KPB. Also, we have to remember that we brought over KPB on loan from Genoa. Most Rossoneri fans probably felt that he'd just be a backup to Ambrosini in the midfield. I don't think any one imagined him to be this integral to our squad right away.
After a few games into his San Siro career, how do you feel about him?
I absolutely love him. He's a welcome addition in a midfield that is used to seeing Slowdorf and Pirlo jogging around. It's nice to finally see a player with the sprint button 'enabled.' He has all the tools to become a world class midfielder. He's physically imposing, (remember when he bowled over two Catania players at once?) fast, energetic, creative. Seems to have a decent shot and shows good vision.
…and is it true Milanistas feel he's been Milan's best summer signing so far?
It's way too early to start throwing out those labels. Ask me this question in a few months.
Does [Milan coach] Massimiliano Allegri feel Boateng is key to his plans? Any quotes?
In Milan's opening game against Lecce, Boateng entered in the final minutes and played very flamboyantly (backheels, no-look passes.) Allegri said he might have been 'a little too showy' considering Milan were up by 4 goals. Allegri has stressed that Boateng will be part of his plans, and now that Ambrosini is out with injury for three weeks, expect to see KPB in the starting lineup next game.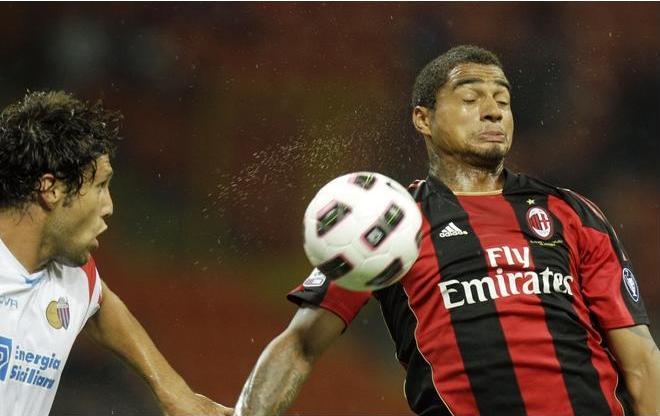 Bonetti: Milan'd be making a major mistake by letting him go back to Genoa (All pix AP)
With the full game he's just been given, has KPB wrestled the position from his competitors?
The great thing about KPB is that he's so versatile. He can play up front in a 4-3-3 alongside Ronaldinho and Ibra[himovic], he can play as a creative midfielder right behind the strikers, or in a more defensive position as well. Right now, Ambrosini and Pirlo have the hold of the midfield. If Allegri plays a 4-3-3, I'd start KPB in the MF alongside both of them.
What do other Serie A fans/clubs/managers/players/media generally think of him?
Commentators on the Italian TV show La Domenica Sportiva spoke positively of his performance in the game against Catania. KPB poses a headache for opposing managers because he can constantly switch positions on the pitch, and is a tactical nightmare for those defending him.
Should he maintain his good show till date, what future do you see for him there?
People might forget how young he is. At only 23, he only has room to improve, mature, and keep developing his game. He's the dynamic midfield presence we've been missing for the past few years. Milan would be making a major mistake by letting him go back to Genoa next year.
On our sister site, Milan Offside, the overwhelming feeling is that KPB's shirt must be a 'Milanista to-have' because of his performances. Agree?
Once again, let's wait and see how consistent he can be. As for his jersey – 'Prince' is the coolest name to have on the back of a jersey. I'm going to order mine this week!
He's on a co-ownership deal but would you let him go back to Genoa if the transfer window came around?
Absolutely not! We need to keep KPB. Also, Milan is a great place for players to mature and grow. It has always been a top class organization, with excellent, motivated players like Pirlo and Gattuso who will only help Prince in his development. Thanks for the time! Forza Milan, Ghana, and KPB!
Check out Matteo Bonetti's ESPN Milan blog and get him on twitter: @TheMilanGuy
Follow me for more: @garyalsmith
Subscribe

Ghana World Cup Team Blog RSS Feed

Share
blog comments powered by Disqus