Analysis: Kwesi Appiah, Ghana's new man
April 10th, 2012 | by: Gary |

Comments Off
The man on the touchline at the Zimpeto Stadium was not a soldier – but he looked like it. Military style haircut, trimmed beared, sparkling shoes, coiffed features, and well-pressed trousers.
After the nervy penalty shootout at Mozambique's national stadium, Ghana's male team won gold at the All Africa Games after beating Cameroon in this September 2011 final. Ghana had not been able to do this in 56 years. And yet the man in the dugout did not celebrate wildly.
He politely shook hands with his technical team. Then he said words of congrats to his players. Then after hanging around for a bit more, he quietly left for the dressing room. That sums up the exterior of Ghana's new coach, Kwesi Appiah, whose appointment was announced on the evening of Easter Monday.
The news came as a surprise, and a bold one, at a time former French captain Marcel Desailly was widely reported to have grabbed the job.
SuperSport.com's Gary Al-Smith runs the rule of the events leading to the choice and assesses the fears and hopes associated with it.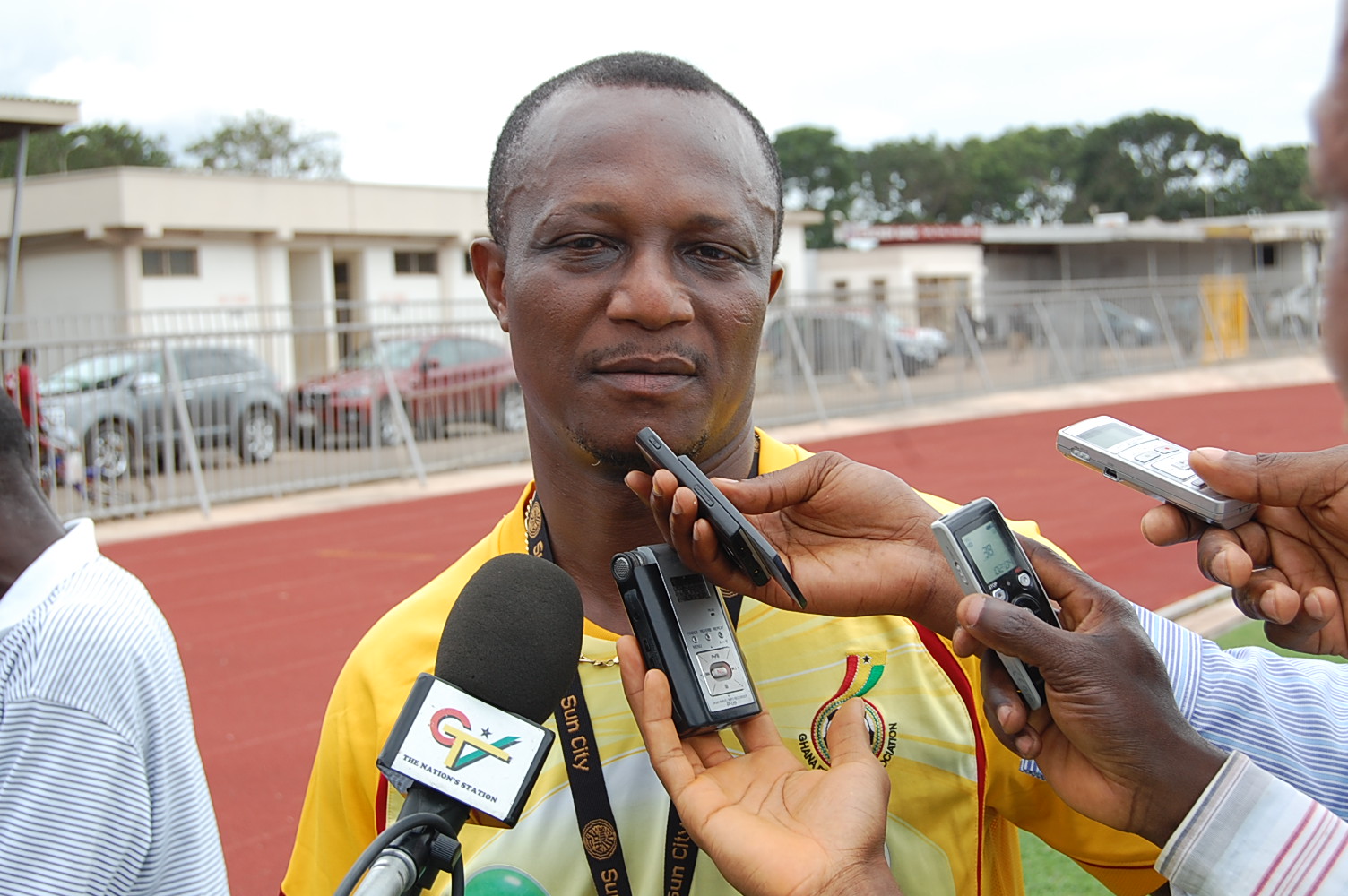 What happened to Marcel?

At least, until last Saturday morning, Marcel Desailly was 97% sure that he was to lead Ghana. Once again, the job he has wanted for years is out of his grasp.
When he met the Ghana FA president on Saturday, it was to go over, for the last time, the only issue that made up the 3% uncertainty for the former French captain. Kwesi Nyantakyi asked Marcel if his offer still stood. Marcel said "yes."
Currently an employee of Canal+, Marcel Desailly earns in excess of two million euros annually for punditry and other fringe jobs. To leave those deals and settle in Ghana for the Black Stars would have meant a financial windfall.
The businessman in him could not risk it. So he did the next most prudent thing.
According to Ernest Koranteng, a journalist with Accra-based Joy FM and one of those at the forefront of the post-Goran Stevanovic saga, Marcel Desailly wanted some big cash.
"Marcel wanted at least a hundred thousand Euros. Not because he felt he was worth that alone, but because of his pedigree and what he would lose elsewhere if he takes the Ghana job."
Kwesi Nyantakyi flatly told Marcel that Ghana simply could not give him that kind of cash.
SuperSport.com reported last week Marcel that also demanded control if he was chosen. It was reported that former Chelsea assistant Ray Wilkins would have been drafted as Marcel's deputy. Again, the stumbling block for that reported demand was money, which the Ghana FA simply were not willing to pay.
And so Desailly left the meeting. And, perhaps, he waved goodbye for the last time to being hands-on favourite to lead his biological nation for the next few years.
The Ghana FA boss took his phone and placed a call. Plan B needed to be executed, and fast.
Getting Kwesi Appiah

The fact that 51-year old Kwesi Appiah took the news calmly did not shock anyone. His controlled temperament is one of his biggest assets. When the call came to him, he took it on the chin, as usual.
"Kwesi was pleasantly surprised but he did not react [when he was told he had the Black Stars job]. He was quiet at first, and then later accepted it. Even he did not expect it because he honestly believed Marcel was already going to get it," said a source at the FA on Monday night.
"[Ghana FA boss] Nyantakyi did not really want Desailly for many reasons, but he did not have a lot of options either. Appiah was basically the lesser of two evils."
The Ghana FA Executive Committee have had their President by the balls for close to two months now, in the wake of his support of ex-coach Goran Stevanovic, even while they were overwhelmingly against it.
The FA source said: "Some members of the FA were not in favour of Kwesi getting even more than $5000 a month, which would have been criminal. But he surprised everybody by insisting calmly that he won't settle for anything less than an expatriate will take."
Kwesi Appiah's insistence was, for a moment, an outstanding issue. But it was quickly resolved as he was promised a juicy deal. "It is not going to be as much as a European will be paid, but it will be far better than locals are used to," the FA source said.
SuperSport.com has learned that the new man will get nothing less than 10,000 Euros a month, with as much as 15,000 in totality if add-ons are considered.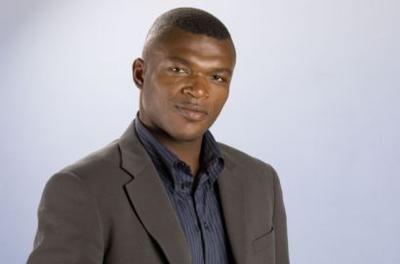 Attributes and risk

"Can Kwesi Appiah do the job?"
That's the usual question any coach will face, but this man in particular will need to do more convincing than most. Kwesi Appiah is Ghana's first local boss since 2002. Since Emmanuel Afranie lost his job to a European at that time, there've been three Serbians, a Frenchman, a Portuguese and two Germans.
The mentality of the people he will serve will be a huge challenge for Appiah. You would have thought someone who was assistant coach at the last World Cup & at Afcon 2008, 2010 and 2012 will have the support of his countrymen.
Abedi Pele, the man who took the Black Stars captaincy from Kwesi Appiah in controversial circumstances in 1992, has been first to lend his support. "I don't mind if a Ghanaian takes the job. Look, those who have won all the trophies for Ghana are all local coaches. What is wrong with keeping a local coach?"
That kind of support, though, is in short supply. The court of public opinion is sharply divided over this man who, despite being Plan B, has been given the nod. However, several people close to Ghana's new man told SuperSport.com that he is determined to prove doubters wrong.
GFA's Communication Director knows how dicey this appointment is. "It is important that we support him, but the FA is aware of how uncomfortable people will be especially because Kwesi has not held a team in that regard. But let's not forget that Marcel – who the FA never mentioned as a successor like many media people did – has not also coached any team before. And besides, Kwesi has national team experience," said Ibrahim Saanie Daara.
When Ghana went to Mozambique for the 2011 All Africa Games, it was Appiah who took a hastily assembled team that had endured disorganized administration and won gold.
But does it guarantee him support in his new job?
Appiah's "uninspiring" past

In the 12 hours or so since the announcement, the FA has been at pains to stress that the new man has their backing in every respect. They are allowing him to choose his own assistant, which SuperSport.com has been told will be Maxwell Konadu, the current Kotoko boss.
One argument that came up strongly for Marcel Desailly was his charisma and ability to kill off egos in the dressing room. Ex-Ghana international Sammy Kuffuor had pushed for Desailly based on this on SuperSport's hugely popular Soccer Africa show.
"For me if there is a possibility, I think Desailly should be given the job. It will be nice to see Kwasi Appiah assist him, because he has been in the system for a long time and will give Marcel vital information on the local side. If you combine Marcel's international exposure and Kwasi's local wisdom, it will be very great."
To the contrary, Appiah is seen as docile and unassertive. Indeed, history is filled with situations to support this. In 2001, Appiah was made assistant to interim Ghana boss Cecil Jones Attuquayefio. They played four games, drawing against Nigeria and losing the rest. Kwesi Appiah took a surprising amount of blame because he was said to be uninspiring.
Going further back, the legendary Charles Kumi Gyamfi, winner of three of Ghana's four Afcon trophies, gave the captaincy to Abedi Pele before the 1992 African Cup simply because Appiah could not stand his ground for it. Gyamfi, then the technical director of the team, made the point that Abedi spoke French, a quality Gyamfi felt would be needed in the tournament to be hosted by French-speaking Senegal.
To this day, many feel Appiah could have held on to the band had he been a bit more forceful. In today's era of overpaid national team players, will his perceived docility see him being pushed around?
"I don't mind if a Ghanaian takes the job. Look, those who have won all the trophies for Ghana are all local coaches. What is wrong with keeping a local coach?" – Abedi Pele
Counter arguments

But those in favour of Appiah argue that he has been in leadership positions too many times not to able to handle the big job. He played for Ghanaian giants Kotoko from 1982 to 1993, captaining the side for a lot of that time and leading them to many memorable trophies.
His determination is not the loud type that is noticed by all, but Kwesi Appiah wields soft power. He is principled and strong willed, say his supporters. But even they will agree that the man is yet to show these qualities openly.
What he needs, Appiah's backers say, is support. Support from the FA, support from the media and most importantly, support from the public.
Going forward
Kwesi Appiah's immediate task will be to win over his people when the qualifiers come around in June. Despite being an afterthought, it will be a great boost for local coaches should the new man do well.
It just might be the nail in the coffin for those who feel a foreigner is the best bet for Ghana.
And after all, Ghana has not made such a substantive appointment for a long time. The last person to be credibly appointed in such a manner as Kwesi Appiah has, was Charles Kumi Gyamfi in the lead up to Ghana's last African Cup win in 1982.
And as Kwesi Appiah's supporters will remind you, Ghana has never won an African Cup under an expatriate. This may be time to revive us again.
Subscribe

Ghana World Cup Team Blog RSS Feed

Share
Comments are closed